Riff Raff Wins Tri Handled Trophy
Russell Peters and his crew members did everything that they could to stay ahead of the tough competition at the Lendy Cowes Week. The efforts of the team members of RS Elite number 20 Riff Raff helped them to hold the trophy for the second time in two years. This is a remarkable achievement by the boys handling the Riff Raff.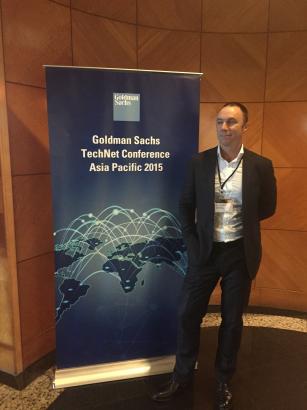 The RS Elite racing at this year's Lendy Cowes week was really tough with Russell and his team just getting the better of More T Vicar. Ossie Stewart skippered this boat. Both of them were tied with equal points at the end of the races, Russell was able to pip Stewart just because he won two races as against Ossie's one race victory.
Russell is very happy to lay his hands on the Tri Handled silver trophy. It was presented to the Rif Raff team members by the possessors of the Cowes-based RS Elite Soak Therapy, Julia Egerton-Warburton and Charlie.
There were light winds that made racing a bit difficult. Apart from the light winds, the racers also had to face huge wind shifts. The winds were so strong that the organizers had to postpone the races on day 3 and day 4. It took a long time for the organizers to give the green signal for the race to start.
Riff Raff and More T Vicar along with other OCS take a strong lead into day 3. It was on day 4 that Riff Raff and More T Vicar ended with the same points. This happened after a discard. Finally, Riff Raff had two firsts and a third whereas Ossie's team had just one first and two second finishes. This meant that Riff Raff was the better out of the two with two first positions and thereby claimed the silver cup.